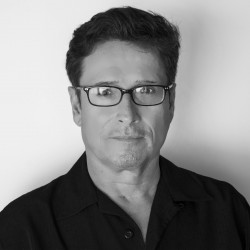 Cajetan Luna, MA, Executive Director
(213) 229-0985 Ext: 2000
This email address is being protected from spambots. You need JavaScript enabled to view it.
Cajetan has worked in HIV/AIDS research and services for over 20 years, starting at the Department of Epidemiology and International Health at UC San Francisco. His main NIMH/NIDA research focused on homeless youth and AIDS with extensive work in major cities across the USA and Latin America. He has collaborated on projects focused on HIV/AIDS and adolescent health in Brazil, El Salvador, and Thailand. His publications include works on HIV/AIDS in youth, AIDS and sexuality, sex work, behavioral interventions, HIV/AIDS policy, and the graffiti of homeless populations. He has consulted for UCLA, Columbia University, and the Pan American and World Health Organizations among others. Over his career, he has served as Executive Director for community-based HIV/AIDS agencies in the San Joaquin, Monterey, and Santa Clara Counties of California, where he developed services and targeted interventions for migrant farm workers, gay youth, and incarcerated populations.
---
Siddharth Raich, MPH, Education & Research Director
(213) 229-0985 Ext: 2020
This email address is being protected from spambots. You need JavaScript enabled to view it.
Siddharth has researched issues ranging from tobacco cessation and education to infectious diseases. His passion is serving underprivileged populations and helping bridge health disparities. He completed his Masters in Public Health with a concentration in Epidemiology from New York University. Siddharth also has a scientific background with his Bachelors in Biological Sciences from UNLV. Additionally, he has collaborated with various non-profit organizations including Immunize Nevada on projects to map out areas with low immunization rates that overlap with low health care accessibility throughout Nevada. His graduate thesis analyzed the cultural influences of diet on heart disease among the South Asian population, taking into account variables of exercise and acculturation. Siddharth also has extensive experience in health education and mentoring K-12 youth. He looks forward to expanding CHJ Services at Juvenile Hall.

---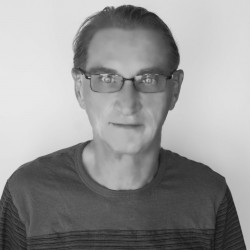 Ronnie Osorio, Special Projects and Finance Director
(213) 229-0985 Ext: 2030
This email address is being protected from spambots. You need JavaScript enabled to view it.
Ron received a visit from CHJ in 1999 while incarcerated. He was having problems participating in certain programs due to living with HIV. Upon his release in 2000, he went directly to CHJ to volunteer. In a few months, he became an employee and soon designed and implemented the RARE (Re-Adjustment & Re Entry) program for CHJ's post-incarcerated clients. He was eventually promoted to Special Projects Director to help clients with the numerous issues they face while reintegrating back in their community after being released. One of CHJ's goals is to reduce recidivism, but Ron's personnel goal for CHJ's clients is to ELIMINATE recidivism. Ron is also an active member, as the Prisoner Advocate, for the Los Angeles County Public Health Department Institutional Review Board.
---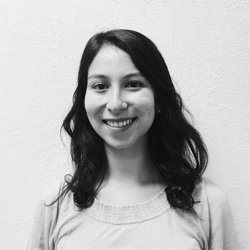 Andrea Portillo, MPH, CHES, Prevention Services Director

(213) 229-0985 Ext: 2050
This email address is being protected from spambots. You need JavaScript enabled to view it.
Andrea Portillo has a Bachelor of Science in Health Sciences from the University of Central Florida, a Masters of Public Health from Nova Southeastern University and is a Certified Health Education Specialist. During her masters, Andrea presented her work at an osteoporosis conference and through a webinar with the Society for Public Health Education. She has worked in the public health field for several years, merging health education and communications. She is an active member of the American Public Health Association working with the communications committee and assisting with the program planning for the Public Health Education and Health Promotion section. Andrea hopes to combine her programming, health education, and communications skills to impact youth education, and awareness
---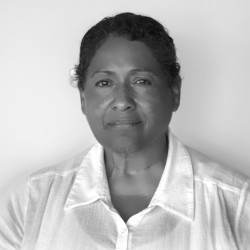 Maria Ueligitone, Transitional Case Manager
(213) 229-0985 Ext: 2220
This email address is being protected from spambots. You need JavaScript enabled to view it.
Maria has extensive experience as a substance use counselor, case manager, health educator, and reentry professional. She began as a volunteer with L.A. Shanti as tech support during the Women's Positive Living seminars providing education, resource information, and support for female participants. She has also worked with various Long Beach and Los Angeles based HIV service agencies. During this time, Maria enrolled into the LBCC Human Services Program learning how to better provide guided linkages to care and other community resources. Maria was hired on at the CDU Mobile Testing and Counseling Program which greatly added to her experience in the HIV helping field. Upon joining CHJ, Maria has focused on providing treatment planning services and referrals to appropriate levels of care for incarcerated and recently released clients. She considers herself a bridge between her clients and resources in their communities and neighborhoods. It is her goal to help her clients and others to understand the importance of self-care and adherence to treatments.
---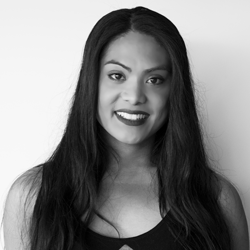 Gia Olaes,
Trans Responsiveness Coordinator

(213) 229-0985 Ext: 2120
This email address is being protected from spambots. You need JavaScript enabled to view it.
Actively creating change in the Trans Community and maintaining/updating policy, Gia is a part of the Transgender Service Provider Network and the Transgender Advisory Council. Her plan is to help mobilize the Trans Movement and work towards California being a model State which the rest of the country can emulate. For Gia, focus on individual clients and proper Gender Affirming care is of the utmost importance. Along with a background in care for foster children, Alzheimer's patients, and Trans Identifying people, Gia is additionally involved with the Trans Chorus of LA and continues to support Trans Art with an emphasis on Taking Back Our Power.
---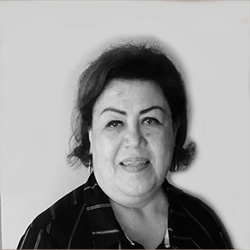 Celia Robles Reentry Counselor
(213) 229-0985 Ext: 2170
This email address is being protected from spambots. You need JavaScript enabled to view it.
When I began at University of Phoenix. I discovered my interest in Social Services and it was confirmed by my colleagues in class. I then graduated with my Bachelors of Science in Human Services then went on to graduate school to Pacific Oaks College, Pasadena, CA. My interest in working with the inmate population came when I began my job at Star View Community Services Mental Health where I worked as a support counselor with high risk and probationary youth. During my practicum training I encountered many incarcerated men/women as clients. During my practicum internship I facilitated Domestic Violence Groups at El Centro De Ayuda. Most of the batterers men/women had been incarcerated. As I continued with graduate school I graduated with my Master's of Arts in Marriage and Family Therapy. I was certified by Haven House for 40 hours of Domestic Violence and East Los Angeles, Women's Center. I was certified for 65 hours also in Domestic Violence. These hours also included doing the RAPE hotline. I am also trained in Trauma Informed Care.
In June of 2014, I began to Volunteer for Center for Health Justice Service Center where I am now employed. I continue to facilitate Domestic Violence Groups at Men's Central Jail for the LGBTQ+ population.
---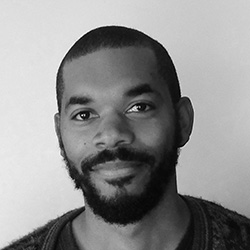 Cornell Sanner (Sanaa), Graphics, Benefits, and Linkage Coordinator
(213) 229-0985 Ext: 2310
This email address is being protected from spambots. You need JavaScript enabled to view it.
A graduate of Southern Illinois University, Cornell is a Graphic Designer who specializes in digital platforms. His work includes brand development, corporate communication, web design, and motion graphics. Born and raised on Chicago's South Side, having witnessed firsthand the effects of poverty and substance abuse, he is passionate about impacting the lives of youth, utilizing his expertise with creativity and technology to show them a path to a brighter future.
---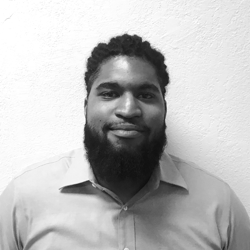 Ian Flagg, Risk Reduction Specialist
(213) 229-0985 Ext: 2140
This email address is being protected from spambots. You need JavaScript enabled to view it.
Ian has a Bachelors in Science in Psychology with an emphasis in Counseling from Liberty University. He has worked in the educational field for a decade as an educator, mentor, and counselor.
Before joining our team Ian had been working as an ABA therapist for many years. His focus has generally been minority and low income communities throughout Los Angeles, working with children as well as adults with mental and developmental disabilities has been his passion.
Ian is passionate about interventions that aid the youth and adults who suffer from mental health issues. Ian has experience in the judicial system as a paralegal and family advocate working with children and adults on behalf of their wellbeing, as his aim is to support social and behavioral success of others through counseling and education.
---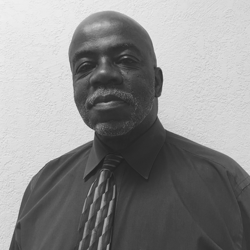 Sammie Stinson, SUD Counselor
(213) 229-0985 Ext: 2160
This email address is being protected from spambots. You need JavaScript enabled to view it.
Sammie Stinson is a Substance Abuse Disorder Specialist with the Center for Health Justice. Mr. Stinson has 7 years of experience working with the reentry population.
From 2010 to 2015 he worked as a volunteer for the Los Angeles Metropolitan Churches and Ex-Offenders Action Committee providing services for the AB 109 reentry population. From 2015 to 2017 Mr. Stinson worked as a volunteer mentor with the Los Angeles County Prison Fellowship. Mr. Stinson is a certified substance abuse counselor with the California Consortium of Addiction Program Professionals (CCAPP) and he has a Master's degree in Human Services from Springfield College School of Human Services.
Mr. Stinson is a member of Maranatha Community Church's Mental Health Ministry and is enrolled in the Graduate School of Education and Psychology at Pepperdine University, with a concentration in Organizational Development and Leadership.
---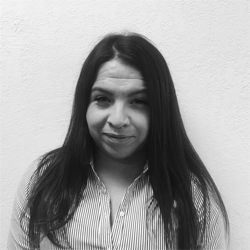 Samantha Velasquez, Risk Reduction Specialist
(213) 229-0985 Ext: 2130
This email address is being protected from spambots. You need JavaScript enabled to view it.
Samantha Velasquez is a Los Angeles native and has worked with the incarcerated community for 10 years. She has experience with the Trans population, MSM, and drug users. She received her Health Educator certificate from Charles Drew University in 2008. Samantha has worked with Hispanic trans sex workers on getting them off the streets and into housing as well as presenting themselves for jobs and interviews. Samantha will contribute to the CHJ Mission by assisting Transwomen and MSM communities through education on safe sex practices and providing resources for drug users. She also plans to raise awareness of HIV/AIDS among incarcerarted and recently released Trans and MSM communities and linking them to care.
---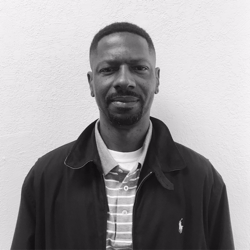 Nathaniel Hall, Risk Reduction Specialist
(213) 229-0985 Ext: 2110
This email address is being protected from spambots. You need JavaScript enabled to view it.
Nathaniel Hall was born and raised in Southern California and attended Los Angeles Southwest Community College where he received an AA degree in Interdisciplinary Studies in 2003. He later attended CSULB to study Administrative Justice where he found his calling and began a 12-year career at the California Youth Authority in the Education Department. Afterwards, Nathaniel continued his career in social services by acting as a counselor and case manager for abused and neglected youth. Subsequently, as a Regional Programs Director, Nathaniel developed active living programs and activities for seniors. Nathaniel is also involved in the management of a sober living site for probationers and parollees living in a halfway house. Nathaniel has always taken great pride is assisting others with positive change and will continue this passion at the Center for Health and Justice.
---