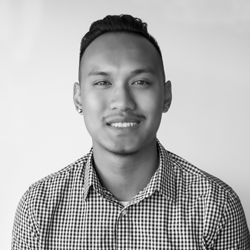 Chad Ngo, MPH(c), Advocacy Intern
Chad is a Bay Area transplant and proud UC Irvine graduate who is invested in public health, social justice, and the politics of being a decent human being. He is currently a second year Master of Public Health student at California State University, Fullerton focusing in Health Promotion and Disease Prevention. With past experience working with individuals living with HIV/AIDS, survivors of sexual assault/domestic violence, and dual diagnosis clients in a county-funded drug and alcohol rehab, Chad is thrilled to join the CHJ as a graduate student intern to further improve the health outcomes for people who have experienced incarceration. He hopes to gain valuable experience that will eventually help him pursue future work in HIV/AIDS and LGBTQ+ advocacy and policy at the state level.
Ndifreke Etim, DrPH Student, Palliative Care Lead
Ndifreke is a Doctor of Public Health student at Claremont Graduate University. His areas of interest include Aging, Mental Health, and Stigma. As a Master's student he wrote a thesis on the association between marital status at midlife and the risk of dementia or Alzheimer's disease later in life. In his work with CHJ, Ndifreke is interested in developing palliative care services for incarcerated people who are aging, and developing health outcome measures that will guide the improvement of these important services.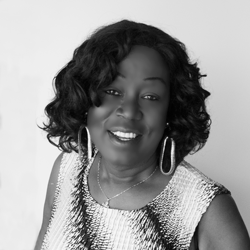 Taunyett Thompson, Group Mentor
Living as a transgender woman, Taunyett has overcome many obstacles. After experiencing homelessness, incarceration, and other related challenges, she leveraged local resources, including CHJ and the Lamp Community, and it really helped her point her life in healthier direction. She took trainings on peer advocacy, HIV risk-reduction, harm-reduction, substance abuse prevention, and addressing mental health challenges. Taunyett has worked at the Lamp Community for 10 years, counseling people who have been incarcerated to show them how they can make changes and overcome difficult life circumstances. Through her work with CHJ, Taunyett wants to help build more community for transgender women.
---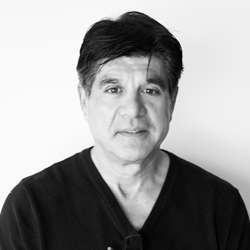 Martin Olivares, PhD, Clinical Supervisor
Originally from Chile, Dr. Olivares brings a unique cultural perspective to his work. He is a licensed Marriage and Family Therapist with a Master's Degree in Clinical Psychology and Inter-Cultural Communications. He has post-graduate training in Translation/Interpretation, Educational Psychology, Object Relations/Self Psychology, and Psychoanalytic Psychotherapy. He has over 15 years of experience in the mental health field, working with individuals suffering from acute and chronic mental disturbances in outpatient settings. He specializes in cultural diversity, substance abuse, HIV/AIDS, trauma, depression, anxiety, personality disorders, and acculturation issues. Part of his work includes lecturing on the impact of cultural variables on Latinos' lives, and on issues of transference and counter-transference in psychotherapy. He also works with families experiencing relationship difficulties, adolescents, and adults who are struggling with personal and interpersonal difficulties that prevent them from achieving their goals in life. He currently provides clinical supervision for CHJ's MFT Interns and also serves as a Case Conference Advisor for other programs.
---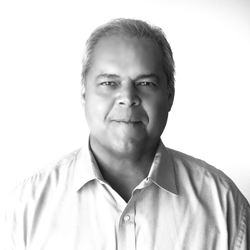 Richard Cervantes, PhD, Evaluator
Dr. Cervantes is Research Director of Behavioral Assessment, Inc. and is a Senior Research fellow at the California State University, Long Beach Center for Behavioral Research and Services Department of Psychology. He served as Research Psychologist at the UCLA Spanish Speaking Mental Health Research Center, and held a full-time faculty appointment in the USC School of Medicine, Department of Psychiatry and the Behavioral Sciences. Dr. Cervantes is a leader in evaluation science with special expertise in cultural competency and cross cultural instrument development. He served as the lead evaluator for the New Mexico State Incentive Grant program, the Texas State Incentive Program, the California State Incentive Program, and also served as the lead evaluator on a number of other community-based mental health and substance abuse prevention projects. Dr. Cervantes served as project Corporate Monitor for a training and technical assistance project to prevent and reduce drug use in the U.S./Mexico border region. He develops and provides evaluation technical assistance and training to local community coalitions and non-profit organizations. He sits on a number of SAMHSA and ACF evaluation Workgroups. Dr. Cervantes was the Principal Investigator for the NIH funded study, "Development of the Hispanic Stress Inventory-2" and PI on the recently completed study "Familia Adelante: A multirisk prevention program for Hispanic youth." He is currently PI on the NIH supported "Hispanic Family Assessment Inventory Study." He has published extensively in peer reviewed journals, books, and special reports. Dr. Cervantes received his PhD in Psychology from Oklahoma State University.
---
Tina Henderson, PhD, Quality Assurance Advisor

In her work with Ash & Ash Consulting, Dr. Henderson assists organizations to build their capacity and better serve their clients through program planning and development, evaluation, and monitoring. She served as the Program Manager and developer of the Ladies of Diversity Project (LODi) at JWCH Institute, a private non-profit, medical services corporation that provides free services for low income, medically indigent persons. LODi was a 5-year HRSA-funded Special Projects of National Significance Women of Color Initiative with a primary purpose to address multi-level barriers to HIV care by linking out-of-care homeless HIV-positive women of color to medical care (based on the Network Care Model). Before her time at JWCH and the development of Ash & Ash Consulting, Dr. Henderson received her doctorate from the University of California, Los Angeles, where she also held an academic position as an Assistant Research Psychologist in the Department of Psychiatry and Biobehavioral Sciences for 5 years. Dr. Henderson's research interest is in risk-reduction interventions, including the use of religion and spirituality, to address health disparities, and institutional and structural barriers.
---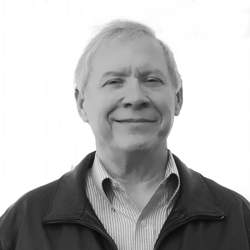 Richard Presnell, MD, Medical Advisor

---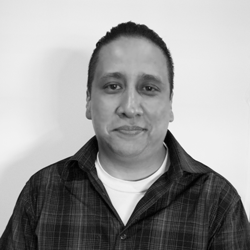 Roel Garcia, Former CHJ Board President

---
Derrick Alan, Everette, JD, Former CHJ Board President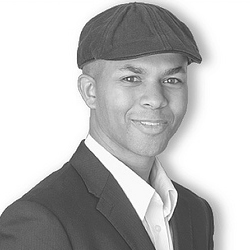 ---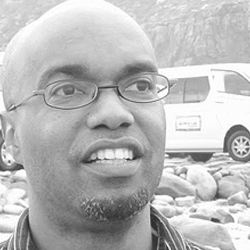 Ron Buckmire, PhD, Former CHJ Board President

---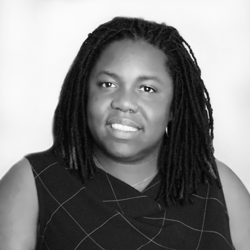 Natalee Ellars, Former CHJ Board President